As rain starting to go away and the weather getting finer than ever, July marks a good start of the junk season. But before you hop on the junk boat and begin your very first partying-on-the-ocean experience, let us take you behind the scenes of the city's very best in summertime fun.
The Unwanted in the Sea
1.Sharks in The Territory?
Not really a threat, despite yearly reports to the contrary. Hong Kong's last fatal shark attack was in 1995.
2.Stay Away From The Jelly Fish!
Keep an eye out for these little stingers. Don't mess with them and they won't mess with you. Oh, and peeing on a sting doesn't work. Try fresh water.
3.Toilets?
Junks don't have septic holding tanks, so they flush straight into the sea. Which means that if you've got to drop a number 2, don't do it when the junk's stationary. If you're swimming around the junk and you see toilet paper in the ocean: get away quick…!
Onto The Boat



4.The Bow – Best Tanning Zone
It's an ideal spot on the way out thanks to its proximity to the water, and becomes prime tanning zone later in the day.
5.Makeout Corner – Does it really exist?!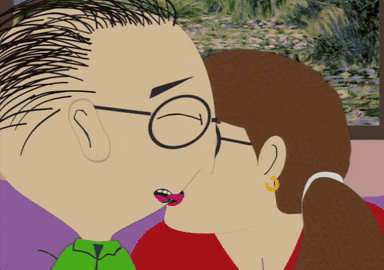 Oh yeah, it does. Even though the forward cabin is all stuffy and muggy, hookups have been known. You'd probably want to save it for the dry land though.
6.Jumping Off From The Top Deck?
Jumping from the top is both fun and hazardous, depending on how slippery it is (and how much alcohol you've had). Although traditionally, it's the spot for a lazy, tired journey home into the harbour sunset.
7.Back of The Boat – Foodie Heaven Foodies, now you know where to go. Stationed at the back as it's repository for all the food. There are always way too many potato chips. Go figure.
8.Cocktail Station
If you're feeling adventurous, consider setting up a cocktail station for the higher class junk attendees to mix up a drink or two. Fine suggestions include Negronis (all you need is Campari, sweet vermouth, gin, nd orange) or caipirinhas (cachaca/white rum, sugar, limes.
Essentials
9.The Beer Swim
Perfect the art of swimming with a can of beer held above sea level before you go. This is absolutely essential. 😂
10.Make sure you have enough beer
Beer is the lifeblood of any junk and the sound of a case of beer tumbling into a cooler is a vital start to your trip. Just make sure you have enough, because a dry junk is a terrible fate.
11.Ice
Most boats will supply ice to cool your drinks, but it won't be safe to drink. Ask for drinking ice if you're planning on anything more adventurous than just cooling beer.
12.Drones & GoPros
Get on it, cinematographers! Film some beautiful junk drone shots and get your social media besties envy. Make sure you have a floating selfie stick for your action cams.
13.Floating Tubes
Got them? Bring them. These friendly floating tubes are an essential aid to junk trip survival.
14.Sunscreen
Bring it, use it, or you'll end up the color of the Hong Kong flag – complete with pale bits. If you are really pale, you might want to use sunscreen with SPF 100. Not even joking.
Other Things…
15.Speedboat
Is renting a speedboat worth the extra HK$1,000-3,000? That's up to how active you're feeling. Remember, there's always one person who's 20 times better at wakeboarding than everyone else.
16.The One Guy No One Knows
There's always one person who's on the junk for reasons that are never fully explained. Treat them kindly: next time, it could be you.
Read more: 13 Off-The-Beaten-Path Beaches in Hong Kong You Might Not Have Even Heard Of